Your Shopping Cart | Check Out

Allga San Mountain Pine Oil Products
Soothes Sore Muscles and Joints
Allga San's full line of natural products contain mountain pine oil, a medicinally active essential oil with a spicy scent, that soothes sore muscles and joints, relieves pain, stimulates blood circulation, and is anti-inflammatory. Allga San products also restrain the growth of bacteria, and have a deodorizing effect.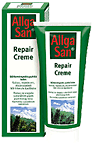 Allga San Mountain
Pine Repair Cream
Repairs extremely damaged,
heavily callused skin
$8.74
Buy Now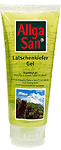 Allga San Mountain
Pine Rubbing Gel
A quick and easy remedy
for tense, sore muscles
$8.74
Buy Now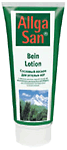 Invigorates and refreshes
your tired, achy legs
$8.74
Buy Now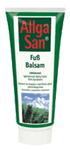 Smoothes and repairs
dry, cracked feet
$8.74
Buy Now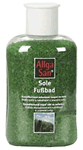 Relaxing and revitalizing foot bath invigorates your tired, aching feet
$8.74
Buy Now

Allgauer Mountain region cultivates the finest pine oil in Germany. The stocks of the wild-growing Latschenkiefer in Germany are under natural protection; its cultivation was scientifically researched and developed by the Allga Pharma.
In Germany this famous and popular brand is known for 30 years as Allgäuer Latschenkiefer (Mountain Pine). For simplicity in non-German speaking nations, this brand is known as Allga San. Many customers in Europe know and love the power of the Allgäu Mountain Pine Oil. ProNatura now makes it available in the United States.
---
When you buy from ProNatura's Online Store you are sure to get the highest quality natural health supplements and beauty products available on the internet.
Pronatura is pleased to offer it's customers product brochures and literature upon request.
Pronatura.
Call: 1-800-555-7580
Providing Years of Exclusive Medical Recipes from Europe