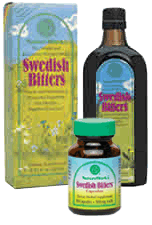 Swedish Bitters
Swedish Bitters™ cleanses the system, promotes regularity, improves digestion, soothes and even energizes, too. In Europe millions of people use it every day as a household remedy for a wide variety of simple complaints. You'll taste it's power immediately. Swedish Bitters is strong, yet its centuries old formula of eleven prized traditional herbs is naturally safe and gentle to your system.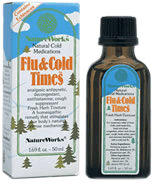 Flu & Cold Times
Flu & Cold Times™ is a fresh herb tincture containing Echinacea, Belladonna, Eupalorium and other herbs for temporary relief of fever, chills, post-nasal drip, head and chest congestion, minor sore throat pain, cough, body aches, pains and soreness associated with cold and flu.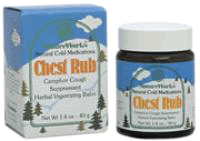 Chest Rub
Chest Rub™ is a fresh herbal vaporizing balm that relieves bronchial congestion and alleviates coughing.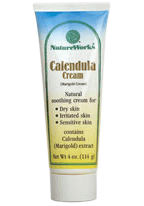 Calendula Cream
Calendula Cream™ is a superior cosmetic cream, blending natural calendula extract in a pure vegetable base. Excellent for moisturizing skin, soothing and softening dry hands and face. Calendula officinalis (Marigold) is widely recognized for its proven ability to care for skin problems, from chapped hands to open wounds.
Pronatura is pleased to offer its customers product brochures and literature upon request.
Pronatura.
Call: 1-800-555-7580
Providing Years of Exclusive Medical Recipes from Europe.